Your Order Is NOT Complete - Don't Close This Page
CONGRATULATIONS! Thanks for investing in StreamPilot
10X YOUR PROFITS
WITH OUR SOFTWARE BY UNLOCKING THE
SUPERCHARGED VERSION OF STREAMPILOT
THE UNLIMITED EDITION:
Unlimited Live Streams. Unlimited Clients. Unlimited Campaigns. Unlimited Leads. Unlimited Video Virtual Event. Unlimited Emails
+ Special Bonus: UNLOCK 6 Powerful & Advanced Tools
Presenting

StreamPilot Pro - The UNLIMITED Edition.
The Solution To
Dominating Live Stream Social Selling With No Limitations

Whatsoever!
Wow! So you're officially a member of the StreamPilot family.

Good for you! You're definitely on the right track. Not to toot our own horn, but StreamPilot is the bees knees when it comes to generating traffic, leads, and sales through live streaming and social selling.

But even with that being said, you're probably thinking…"OMG...here we go with the upsells…"

Hey, we get it. And you can take a breath. There's no pressure here.

Now, don't get us wrong. StreamPilot works well on its own and doesn't require StreamPilot Pro to work correctly. It's everything we say it is and then some.

But we want you to experience the full power of StreamPilot without any limitation whatsoever, so when you decide to jump to the next level today, we're going to unlock some additional features in your existing StreamPilot account while removing all the StreamPilot Flagship restrictions.

Sounds good? Great.
#1 Unlocked Feature
Unlimited EVERYTHING With StreamPilot
Currently, your StreamPilot account allows the opportunity to:
Create 50 Live Events Per Month
Add One Product to your live
Manage 50 Products Total
Capture leads With A 2,000 Subscribers Limit
Video Hosting With A 500MB Limit
Along with all the other features such as payment integrations, pushing promotions, managing orders, etc.

Now…while that may be fine for a few people, I'm sure that you would like to be able to unleash your live stream social selling beast to its utmost potential right?
But With This Level of StreamPilot, We're Going To Unlock All of The Above and Then Some!

That Means You Can Run As Many Events, Have As Many Products, Capture As Many Leads, and Have As Many Videos Uploaded As You Want.
NO Limits Means Just That.
NO LIMITS!
Think about the possibility here. You could have tons of live streams going every day in multiple niches with multiple opportunities that bring in subscribers, buyers, and cash flow like clockwork.

And, WITHOUT you having to manage every single one. It's automated social live stream selling at its finest.

No restrictions. No limitations. Just pure opportunity for profit 24/7 with automation 100% built in. That's what this unlocked level will get you today.
#2 Unlocked Feature
Social Restreaming and Simulcasting OmniPresence!
Right now, you can stream to a number of platforms simultaneously, but those are your own platforms. With this level of StreamPilot Pro, you can take the limits off and stream to tons of platforms all at once.

Want to stream on Reddit for a tech gadget and then run another stream for fashion clothes at the same time? Go for it!

Want to run 3 gaming streams on Twitch AT THE SAME TIME? No problem. With this level unlocked, you'll be able to be anywhere and everywhere online all at the same time!
#3 Unlocked Feature
The Ability to Create Shoppable Videos!
This is one of the greatest features of StreamPilot Pro. You'll be able to create videos that customers can engage with directly and purchase from right from your LIVE! And yes, that also applies to your simulated live events as well.

Imagine being able to schedule a live event, have all the parameters set for ordering, walking away, and when the time is right in the video, a link appears that takes the customer to a page to find out more or that they can buy on the spot!

Now imagine combining this with the unlocked features above…and then imagine having this level of power for MULTIPLE products at the same time!

I'm sure you'd agree that when done right…this can literally turn into thousands of dollars per day.

Take a look at some of the shoppable videos created within StreamPilot Pro
#4 Unlocked Feature
Shoppable Video Syndication!
So once you've created your shoppable videos, you'll want to get them in front of people who are looking to…well..shop!

This feature makes it incredibly simple to do that. Just click your mouse and you can now deploy any shoppable video you create on social media easily.

Use this feature to syndicate your shoppable videos consistently and watch the leads and sales roll in!
#5 Unlocked Feature
Embed Your Shoppable Videos Anywhere!
If you have a website, blog, or ecom store, then you're going to LOVE this feature. StreamPilot Pro allows you to take your shoppable videos with you across the web.

Have a Shopify store? Perfect. Want to demonstrate an affiliate product on your blog to get more sales? Go for it. Have your own digital product that you're looking to scale on your website? We've got you covered.

As long as there is a place to put the embed code, you can take your shoppable videos inside of StreamPilot Pro anywhere over the net.
#6 Unlocked Feature
Create and Manage a Team of Individuals To Run StreamPilot For You!
You know what's better than generating revenue? Generating revenue WITHOUT spending time doing it yourself!

That's why we're going to unlock this final feature in StreamPilot Pro for you when you get access today.

With it, you'll be able to outsource the entire process by adding team members and letting them run everything. By having your own team, you could literally start to live the laptop lifestyle while you let contractors handle the day to day.

And don't worry about training. We've got all the how to videos to help your team understand how everything works so you can get maximum results from any contractors you hire.
When You Think About It…

Upgrading Today Just Makes Sense.
When you take a look at everything you're getting in this upgrade, there's a true value of over $1,000. Minimally that much.

However, the real benefit is that by getting access, you'll unlock true unlimited access that can make you a hefty sum day in and day out.

Just think about it for a moment…

If you just had a couple of sales per day from your livestreams for a handful of products, that could be life changing for a lot of people.

And it's not unrealistic to believe that could start happening very quickly. Especially when you go where the traffic already is AND that these platforms give preferential treatment to live streams..

So let's just say StreamPilot Pro helped you to start making $50/day. You spend an hour or so managing your team within the StreamPilot Pro dashboard. You give a quick check to make sure they're doing what they're supposed to and then you go about your business.

And with just $50 a day that comes out to $1500 a month. Or $18,000 a year.

Double that and you've got a full time income for some people. Which…is possible by the way because you have NO LIMITATIONS on the events, streams, leads, and products you can have inside of StreamPilot.

When you look at it that way, how could you pass on this offer? With potential for results like the ones above, this upgrade will pay for itself a thousand times over FOREVER.

This alone is reason to upgrade today.

But just in case you're still on the fence…
Unlimited EVERYTHING With StreamPilot

---

Social Restreaming and Simulcasting OmniPresence!

---

The Ability to Create Shoppable Videos!

---

Shoppable Video Syndication!

---

Embed Your Shoppable Videos Anywhere!

---

Create and Manage a Team of Individuals To Run StreamPilot For You!

---

Unlimited Live Events

---

Unlimited Products In Your Live Shop

---

Unlimited Leads Capture

---

Unlimited Video Hosting And Storage

---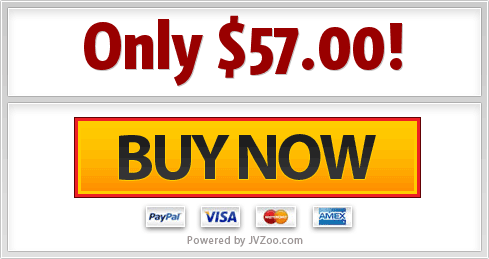 You're Still Protected By The No Risk 100%

Money Back Guarantee
Listen, I believe that StreamPilot is a one of a kind platform and will give you the most value for your buck.

But in the rare case that you don't agree after 14 days of upgrading to StreamPilot Pro, just shoot over a quick email and we'll make sure you get refunded quickly without question.

So there's absolutely no way you can lose.
If You Skip Now, You May Have To Pay At Least DOUBLE Later. So Do The Smart Thing and Upgrade Today.
Because you took the leap and invested in StreamPilot, I want to offer you an extreme discount on StreamPilot Pro. I think it's only fair to do so since you've trusted us by investing in the platform.

However, I should also let you know that this offer is only available at this price for a few days. For the duration of this special launch phase...just to be clear.

Once the time runs out, I'll be doubling the price to StreamPilot Pro. At least that much. Maybe more. And even after doing so, the investment would still be worth it.

But why risk paying more when you can get access today for only pennies on the dollar?

So here's what you need to do next:

1. Use the button below to upgrade now

When you do, you'll be taken to a secure order page where all of your information will be 100% encrypted.

2. Enter your details (just like before), and then go ahead and complete your order.

After you're done, we'll make sure to unlock this level in your StreamPilot member's account immediately.

And don't worry if you get stuck.

Between the awesome training and incredible support our team offers, we'll have you up and running in absolutely no time.

So go ahead and use the button below to get access so you can start dominating more niches using live stream social selling with less effort!